Dog Training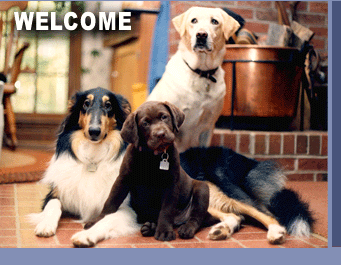 Northwoods Animal Hospital feels strongly that a dog should be taught in a manner that is both kind and consistent. For this reason, we have developed a long-standing relationship with Sherry Dodson's Start Them Right training program. Sherry is an accomplished trainer certified through the Certification Council for Professional Dog Trainers and is a member of the Association of Pet Dog Trainers. She has been working in the industry for over 30 years.
Sherry Dodson and her team of trainers focus on individualized training and socialization. They offer a variety of classes to accommodate puppies and adult dogs alike. These classes include Puppy Kindergarten, Beginner Pet Dog, Advanced Pet Dog, Canine Good Citizen and Therapy Dog. Classes are taught on the Northwoods Animal Hospital premises weekly. A schedule and sign-up sheet can be found at the Receptionists' desk at Northwoods if you are interested.
These are not "cookie cutter" classes. Dogs are as different as people. The classes are competitively priced at $110 for a six week, one hour per week course and include a class devoted to teaching how dogs learn and the proper way for owners to teach their dogs.