Radiography and Ultrasonography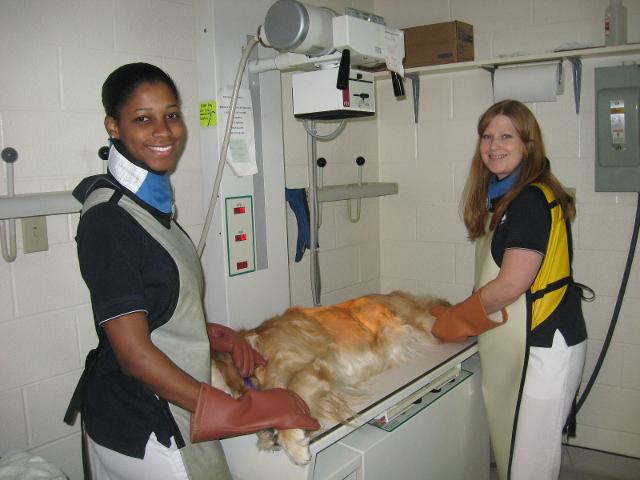 Northwoods Animal Hospital utilizes on-site, modern digital x-ray equipment to provide high quality digital radiographs as a tool in the diagnosis of many internal disorders. Radiographs are able to show some bone disorders like cancer, fractures and arthritis. It is also helpful to diagnose many internal disorders such as pneumonia, congestive heart failure, bladder stones, foreign bodies and some intestinal disorders. The added benefit of digital radiographs are easy transmissibility to specialists as well as the opportunity for the client to have their own copy of the radiograph.
Additionally, Northwoods Animal Hospital offers ultrasonography services. Ultrasound technology is used to visualize muscles, tendons and internal organs, their size, structure and any pathological lesions. It is used as a tool to diagnose many internal diseases and organ health. Northwoods utilizes a mobile ultrasound team, East Coast Veterinary Imaging (ECVI), to perform these services. ECVI is a team of board certified radiologists, Dr. Cynthia Godschalk and Dr. Margie Blaik, along with a team of trained veterinary assistants.