Surgical Services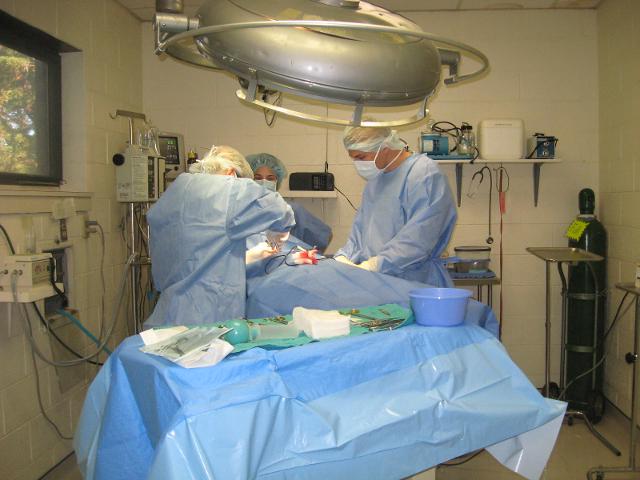 Our surgical suite provides for the performance of a wide variety of procedures ranging from soft tissue repair to routine spay/neuter surgery to specialized orthopedic procedures. We utilize the safest available anesthetics to provide that extra margin of safety, especially for our older or high-risk patients. Your pet is accompanied throughout the entire procedure by our surgery technicians from induction through to recovery making certain that your pet receives the highest level of care and attention. Additionally, we use the most comprehensive medical equipment to monitor your pet's vital signs during all anesthetic procedures.
For more specialized, intensive surgical procedures, we utilize a Board Certified Veterinary Surgeon to perform procedures in our clinic, avoiding a complicated referral or transport to another hospital facility when possible.
Policies
Patients coming in for surgery should be fasted overnight. We recommend no food, treats or snacks after 8:00pm the night before their procedure. Water may be allowed overnight, but should be taken up in the morning.
You should expect to drop your pet off between the hours of 7:30am - 8:30am on the day of your scheduled procedure.
We recommend performing minor bloodwork prior to your pet's surgery in order to evaluate your pet's health before anesthetization. Patients over the age of 7 years old are required to have this bloodwork completed before their surgery.